HOME AND CONDOMINIUM REMODELING
Home Remodeling
At our Ohana here at MDL Building we have a combined construction renovation history of over 40years. We have an exceptional team that provides quality craftsmanship in all areas of construction from ground up to finish. We specialize in kitchen renovations, plumbing, electrical, framing, custom installed windows and doors, custom floors, cabinetry and your desired custom countertops. The services we provide for your renovations to make your Maui dream home a reality is just a phone call away!
Condo Remodeling
Condo remodeling whether it's your full time residents or income vacation property we look at the value of having it renovated to become a safe and resilient hale to last for the future. Added features for high traffic condos are a must ! We will take the time to learn about the condo and its use to better utilize or customize its character to everyone's needs.
Scheduling and preparing a detailed scope of work is a must! There are limited allowed work hours and days to complete projects at most associations across Maui. We can also offer a professional design consultant with many years of experience in this field. They can also provide project management to ease the off island stress of the renovation. Make your condo a place to remember for many years to come !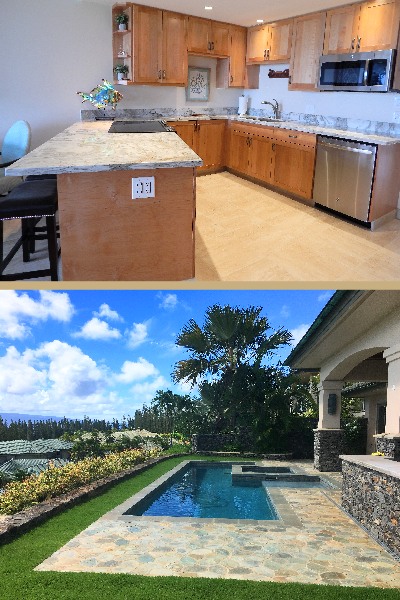 "Mark Lightfoot" MDL Building has worked on several new construction and remodel projects for me over the years. I have found him to be very dependable, creative in problem solving, and easy to work with. I would recommend him without reservation for your construction project."
Arnold Yalm
Maui