ABOUT MDL BUILDING
MDL Building is Maui's premier home remodeling and home renovation contractors. Mark Lightfoot has worked hard over the years to maintain the highest standards of quality for commercial and residential craftsmanship in Hawaii for custom homes, new construction, home renovations and AOAO Projects. MDL Building's commitment to excellence, quality craftsmanship and incomparable customer service will be apparent in projects from custom kitchen cabinets to built in entertainment centers, to room additions and home renovations remodeling and building. When working with our team, you can be sure that your custom design build, addition, custom cabinets, bathroom or kitchen remodel will be truly distinctive and one-of-a-kind.
Master Craftsman
Mark D. Lightfoot President of MDL knows what it is like to build your dream home and remodel your Hawaiian Hale (home). Mark is aware of how stressful it can be on the client during the building process. With Mark's approachable personality and attention to detail, you can rest assured that Mark will put his clients at ease.
Mark has over 20 years in building and remodeling experience, Mark will not stop until he makes sure that his clients get exactly what they want and need. Mark is reliable, consistent and professional. Mark's passion for his work can be noticed by simply looking at his past projects.
Mark Lightfoot has been working in the construction industry on Maui since 1997, and received his general contractors license for the state of Hawaii in 2004.
MDL Building has contacts from Architecture design including interior. MDL can do it all!
The remodeling of your home is a long-term investment and that's why it's essential to choose a construction firm that will stand by its materials and work for years to come. MDL Building is committed to win-win results with every project, thus creating a business relationship the way it should be!
To learn more about MDL Building, our firm and process, we invite you to browse our website. Feel free to contact us anytime!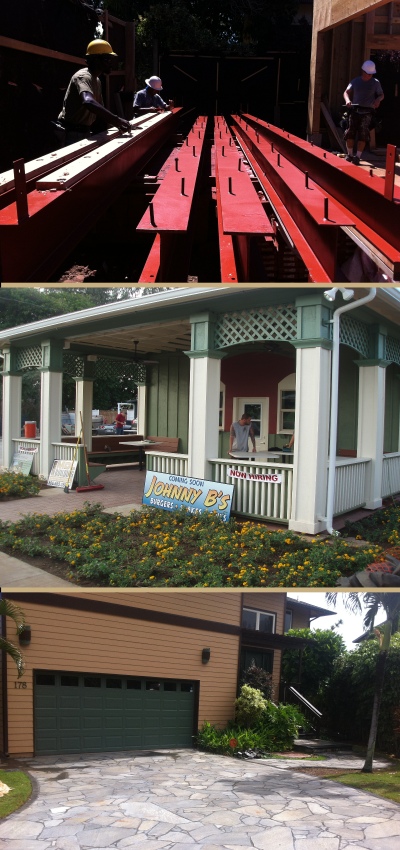 Mark,
"Suzanne sent multiple pictures and it really looks like you did a great job. I am very pleased with the work and can't wait until I can come and enjoy it. I should mention I have done multiple projects with contractors and was a bit concerned about doing this from far away especially when the contract left a fair amount unspecified. I decided ultimately just to place my trust in you and you have clearly proven yourself worthy of that trust. Thank you. I am sending the final payment today. Of course you can take pictures or bring people in to see your work as required. I would be happy to act as a reference if needed"
Dr. David Steinhaus
Maui